Seamus Connolly — Ireland's Leading Portrait Sculptor
The Eugene O'Neill International Society
is proud to announce the five people
it will recognize with its highest
honor, the Eugene O'Neill Medallion.
Society president J. Chris Westgate
will present the awards at its 10th International
Conference in Galway, Ireland,
in July 2017. The Medallion recognizes
distinguished O'Neillians who
have dedicated significant portions of
their careers to furthering knowledge
and appreciation of O'Neill.
Two of the awardees, Jessica Lange
and Gabriel Byrne, are esteemed actors
of stage, film and television who
have won critical acclaim for their portrayals
of characters in O'Neill plays.
Lange played Mary Tyrone of Long
Day's Journey Into Night in London in
2005 and again in 2016 in the Roundabout
Theatre's Broadway production,
directed by Jonathan Kent, when she
won a Tony award for her performance.
Dublin-born Byrne has also performed
O'Neill on Broadway, garnering
Tony nominations for his roles as
James Tyrone, opposite Jessica Lange,
in Long Day's Journey Into Night in 2016
and as James Tyrone Jr. in A Moon for
the Misbegotten in 2000. He also won
the Outer Critics Circle Award 2005-
2006 for his performance as Con Melody
in A Touch of the Poet. The other awardees, Steven F. Bloom,
Robert M. Dowling, and William Davies
King, are Society members who
have provided a high level of scholarship
during their years of service.
Among their many accomplishments,
all are educators, researchers, and
authors. In addition Bloom, a past
president, chairs the board of directors.
Dowling, the Society vice president,
is the author of Eugene O'Neill: A
Life in Four Acts. King is editor emeritus
of The Eugene O'Neill Review as well as
editor of Long Day's Journey Into Night:
Multimedia Edition.
For

Eugene Gladstone O'Neill Society
Date

July 2017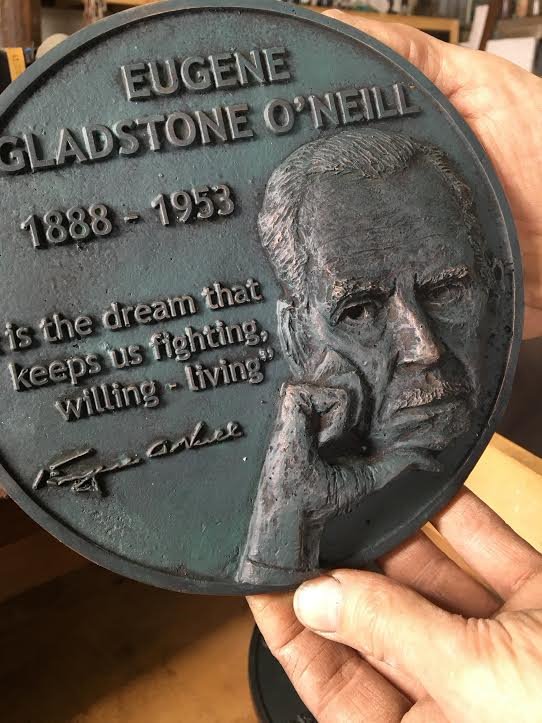 Bronze plaque of Eugene Gladstone O'Neill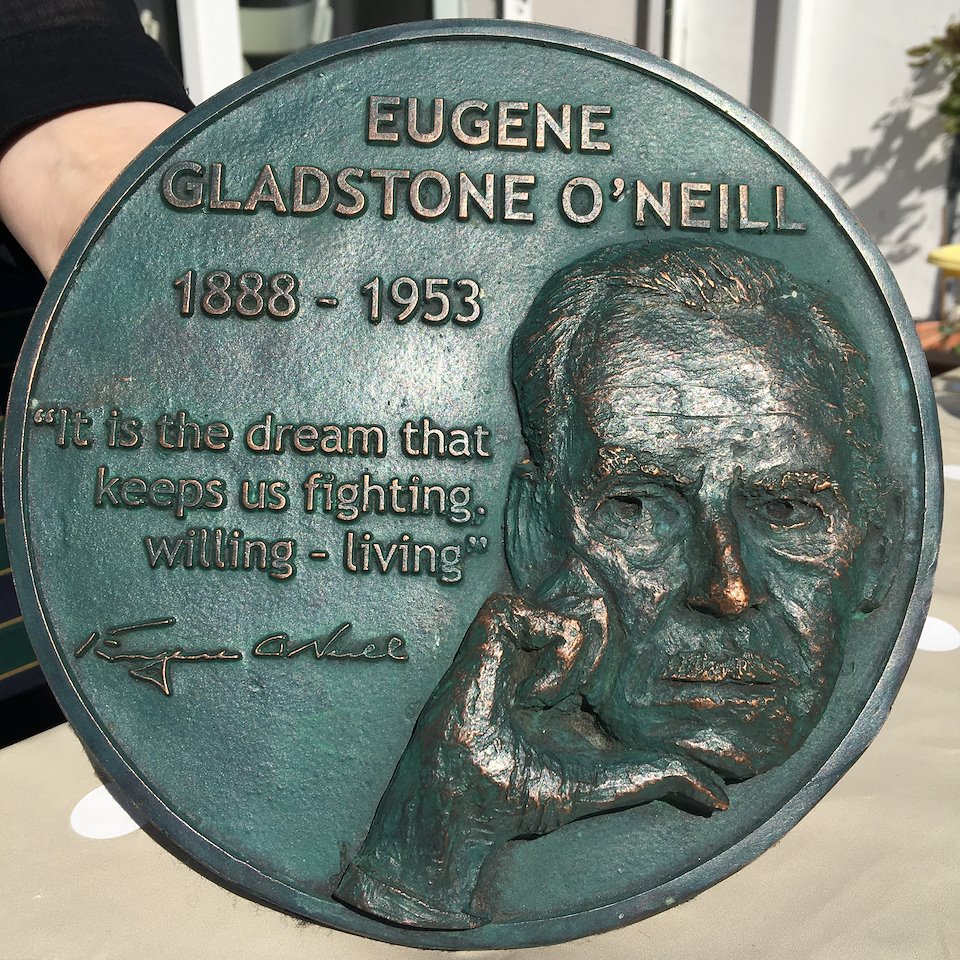 Bronze plaque of Eugene Gladstone O'Neill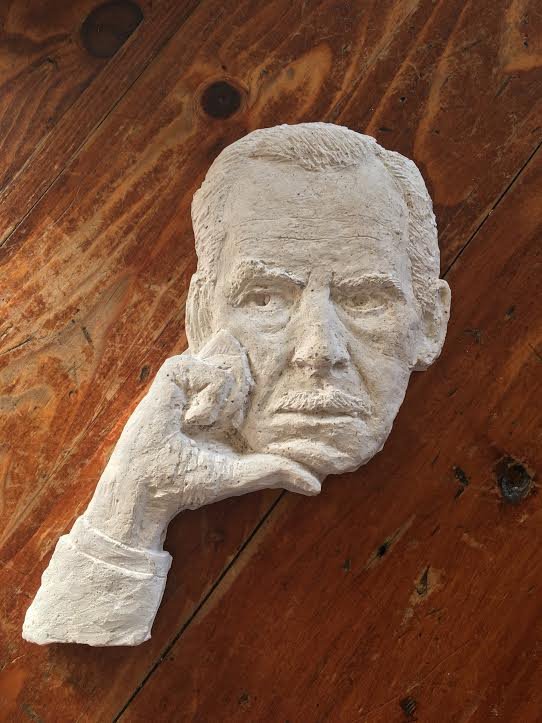 plaster of Eugene Gladstone O'Neill plaque
Clay sculpture of Eugene Gladstone O'Neill
pouring the moulds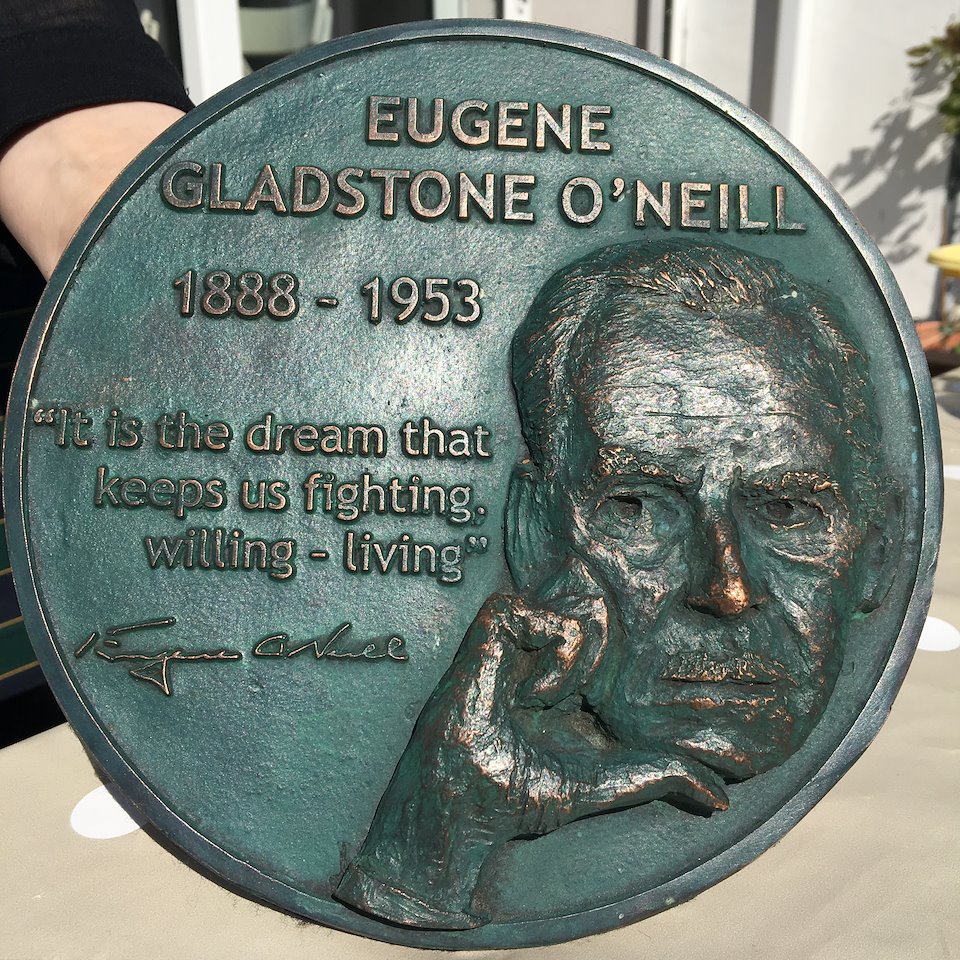 Bronze plaque of Eugene Gladstone O'Neill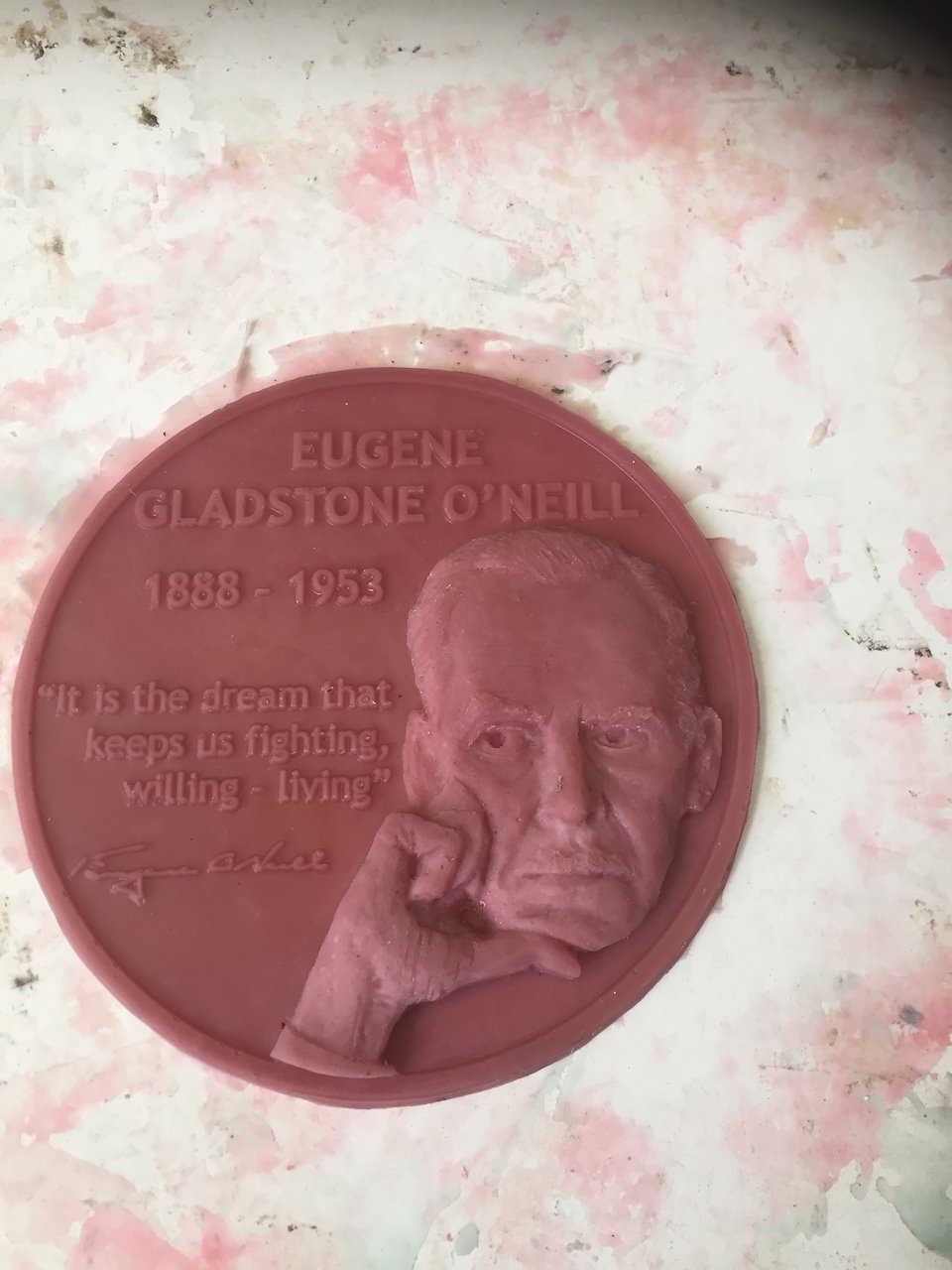 Previous
Paddy Ryan
Next
Bronze Plaques